OFFICIAL LAUNCH OF THE EDUCATIONAL PROJECT FINANCIER FOR THE FARMERS OF THE MUNICIPALITY OF MAHITSY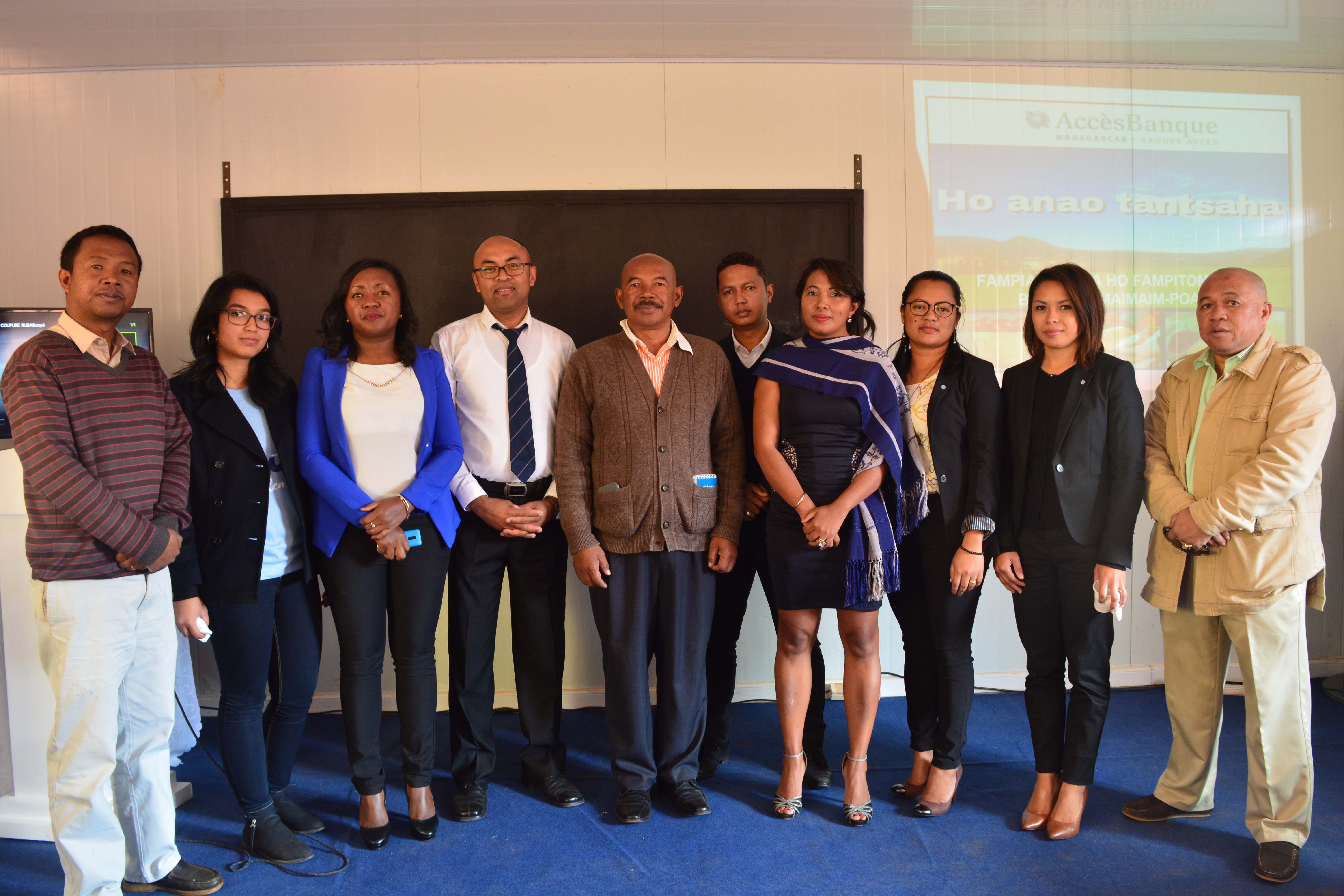 With the support of all the departments of the seat, AccèsBanque officially threw the educational project financier for the farmers of the Rural district of Mahitsy, last Friday, July 27th, to the CEG MAHITSY.
Developed by the Committee of Consultation of the Direction or CCD, this project was only designed to favor an improvement at the level of the production volume.
12 farmers of the Municipality of Mahitsy were selected for training.
Selection criteria were the following ones:
– Farmers having 50 up to 100 grounds,
– Farmers who are ready to cultivate beans,
– Farmers already having to proceed to at least two loans banking in AccèsBanque,
– Farmers who made well their refunds.
The CCD specially chose the trainers coming from the association of ZINA Bevalala, already expert in the field of the agriculture(farming).
The training(formation) will last three months.
The result(profit) of the production further to the project as well as the rate of participation of the farmers in the training(formation) will be measured.