ACCESBANQUE MADAGASCAR HAS ONCE MORE DEMONSTRATED ITS RESPONSIBILITY TOWARD THE SOCIETY THROUGH A BLOOD DONATION CAMPAIGN.
It was on February 14th; on the Valentine's Day that […]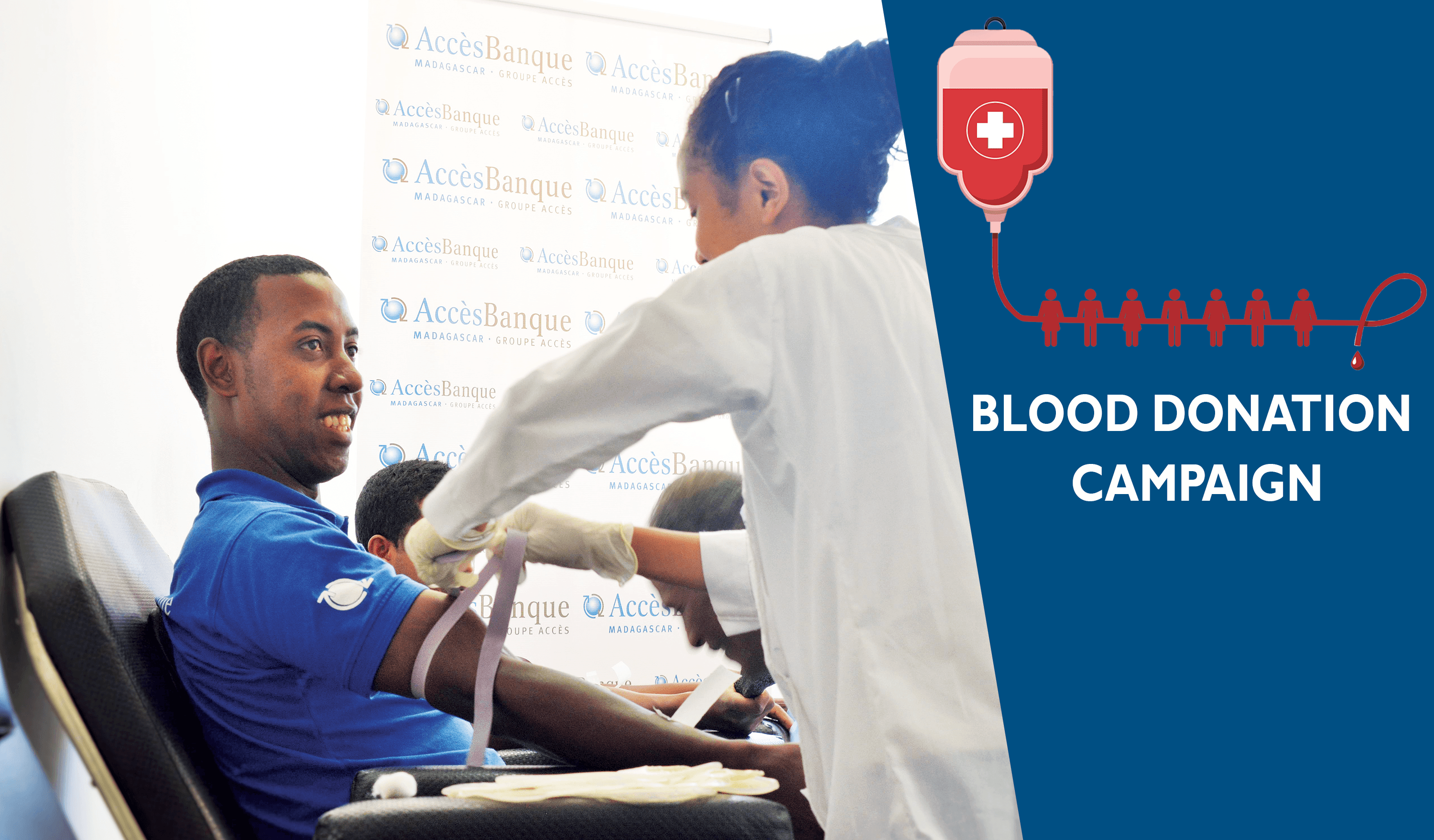 It was on February 14th; on the Valentine's Day that AccèsBanque Madagascar organized its first blood donation campaign across the island.
Aware of the importance of blood donation, the Bank has performed this action as part of its Social Responsibility activities to convey its commitments to the Malagasy community, to display the bank's values and thus to enable each person to access to a better living.
For the realization of this action, the bank has partnered with the hospitals of Ambatolampy, Tamatave, Mahajanga, Fianarantsoa, Ambatondrazaka, Toliara, Diego, Ambositra and the National Center of Blood Transfusion (CNTS). This campaign has helped to save lives, to fight against the purchase of blood in hospitals and to raise employees' awareness of this great cause.
Indeed, seventy eight blood (78) bags were collected on that day; precious gifts that will offer new life to whom will need it and reduce the risk of cardiovascular disease among regular donors.
The blood donation was a benevolent and voluntary action. AccèsBanque Madagascar invites and encourages all the staff, partners and all volunteers to donate blood at the national blood bank as soon as possible.
"Together, lets' donate blood to save lives."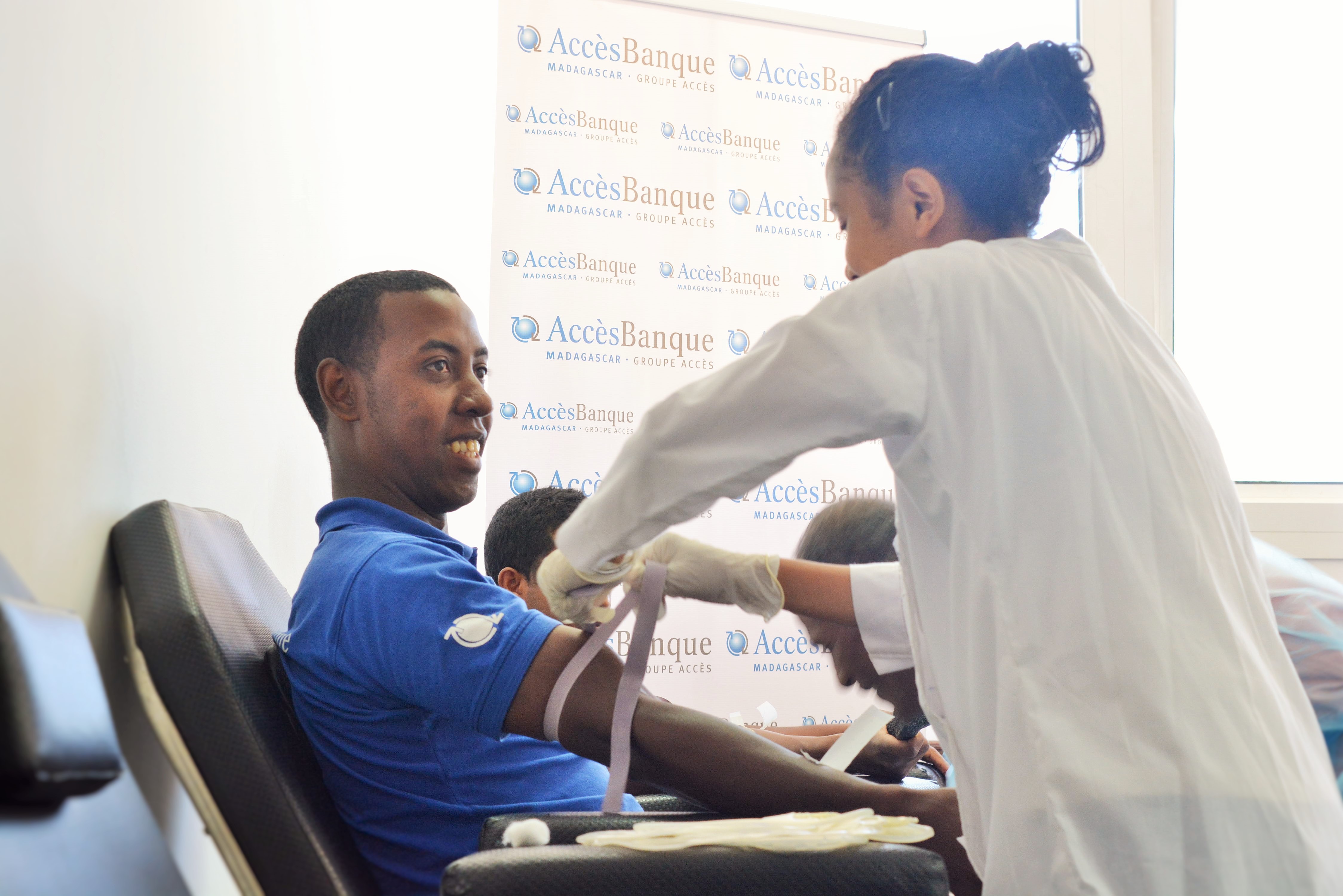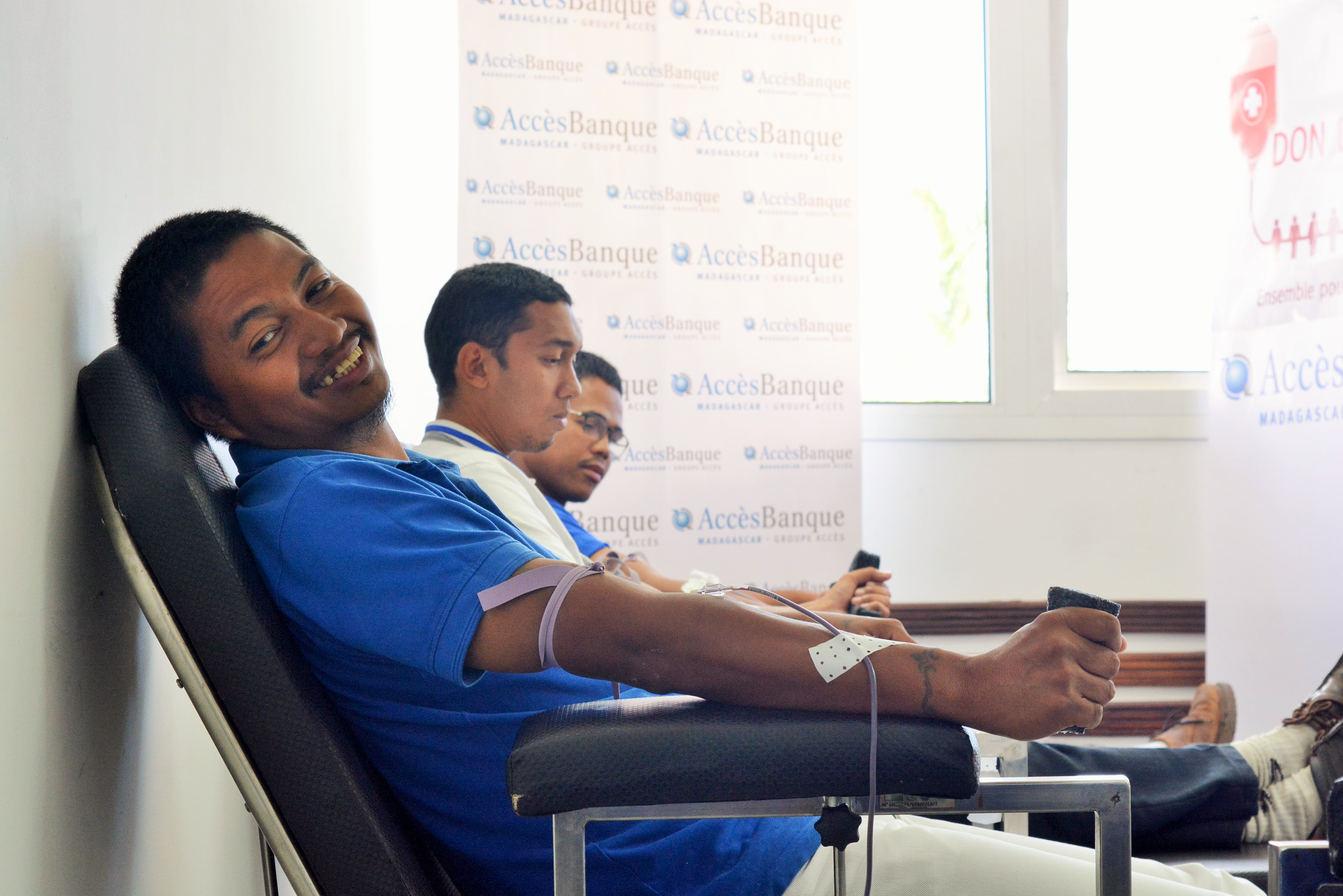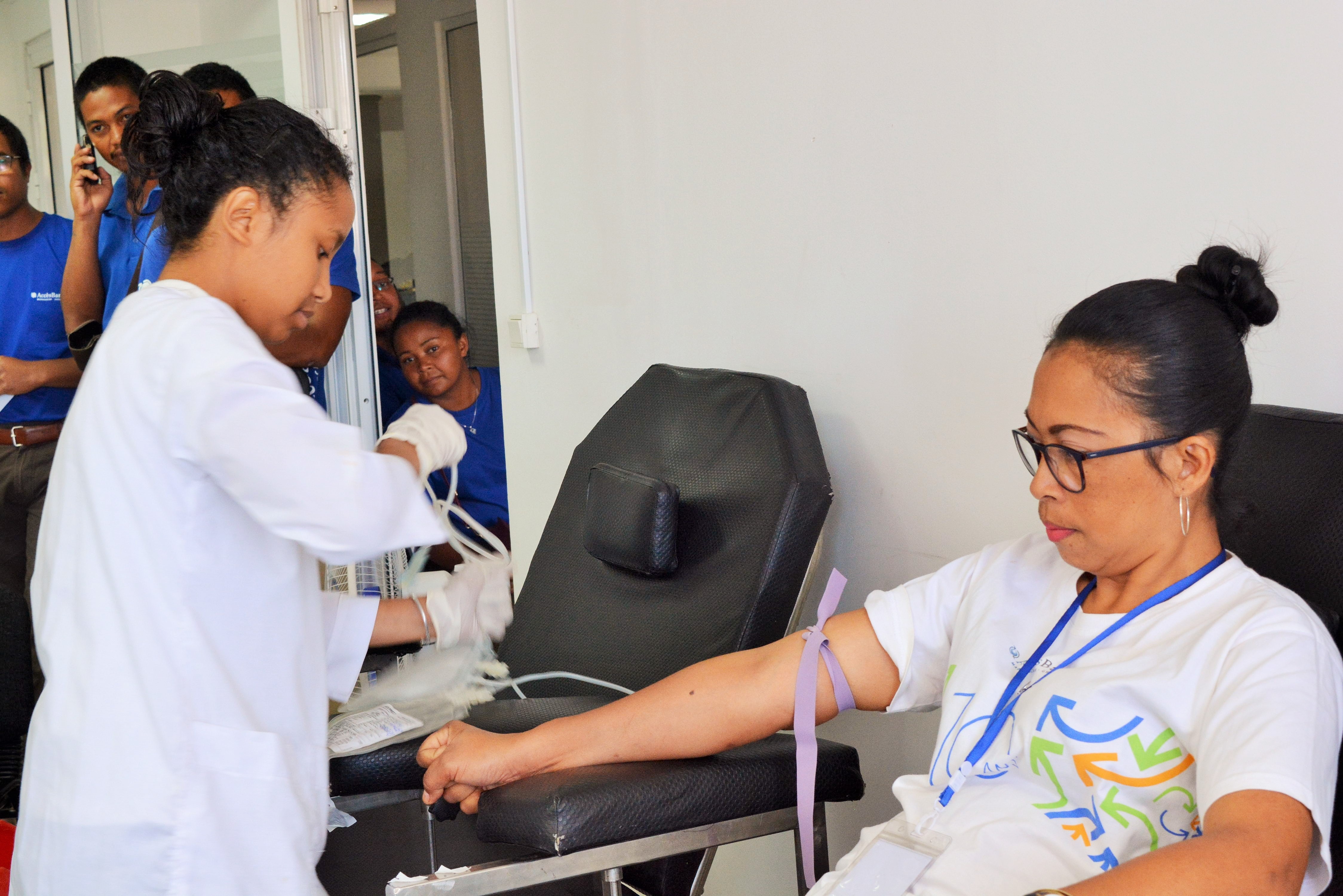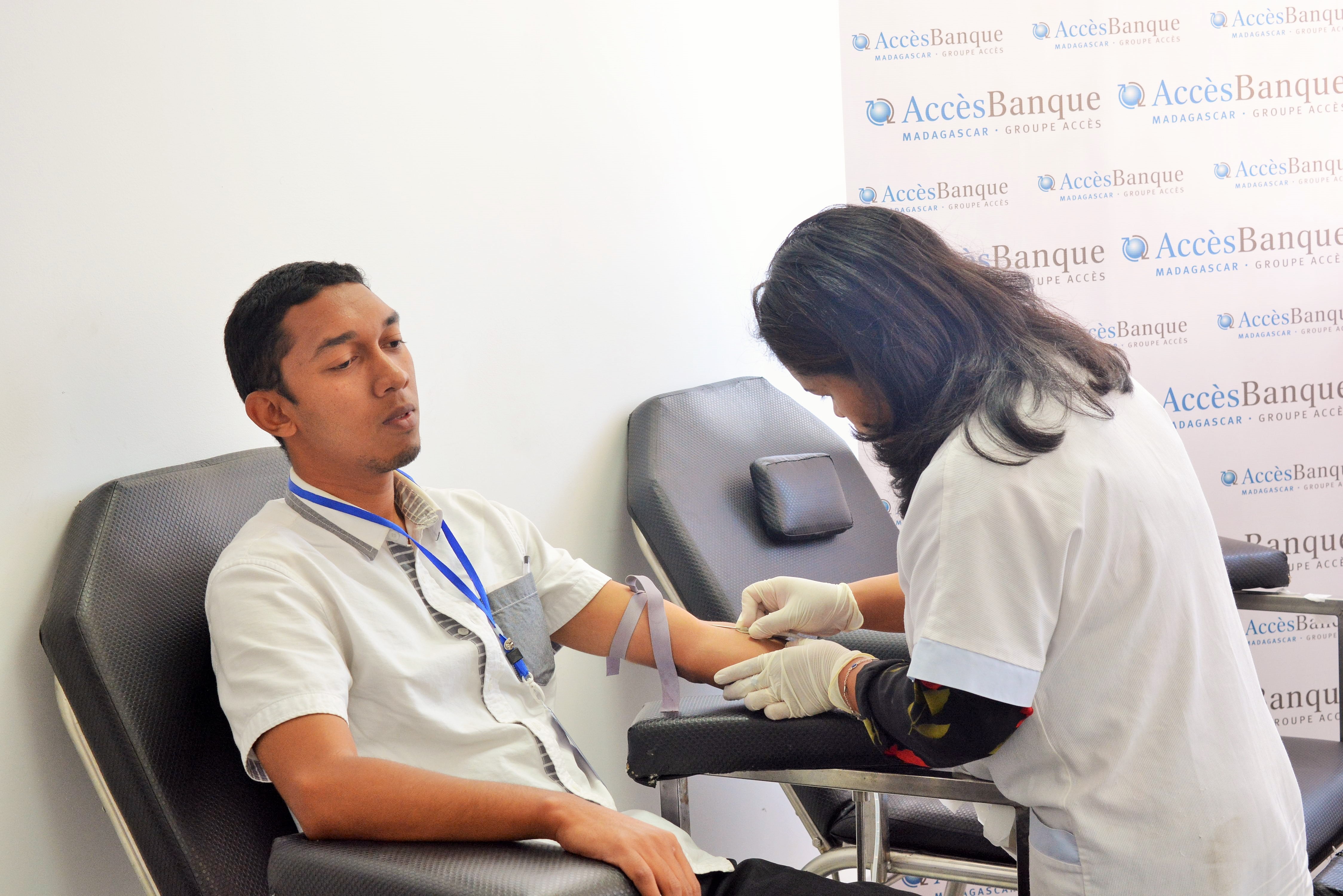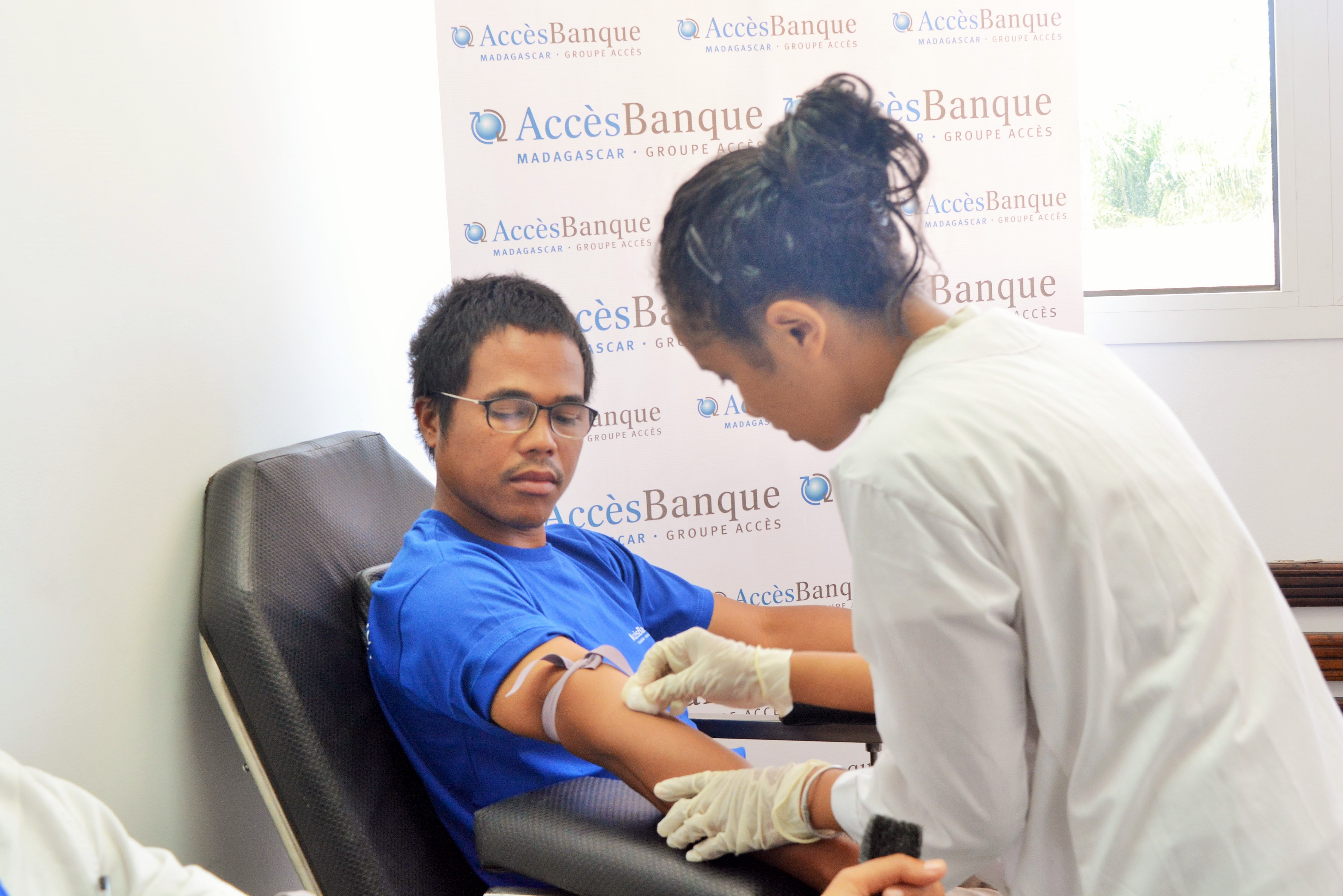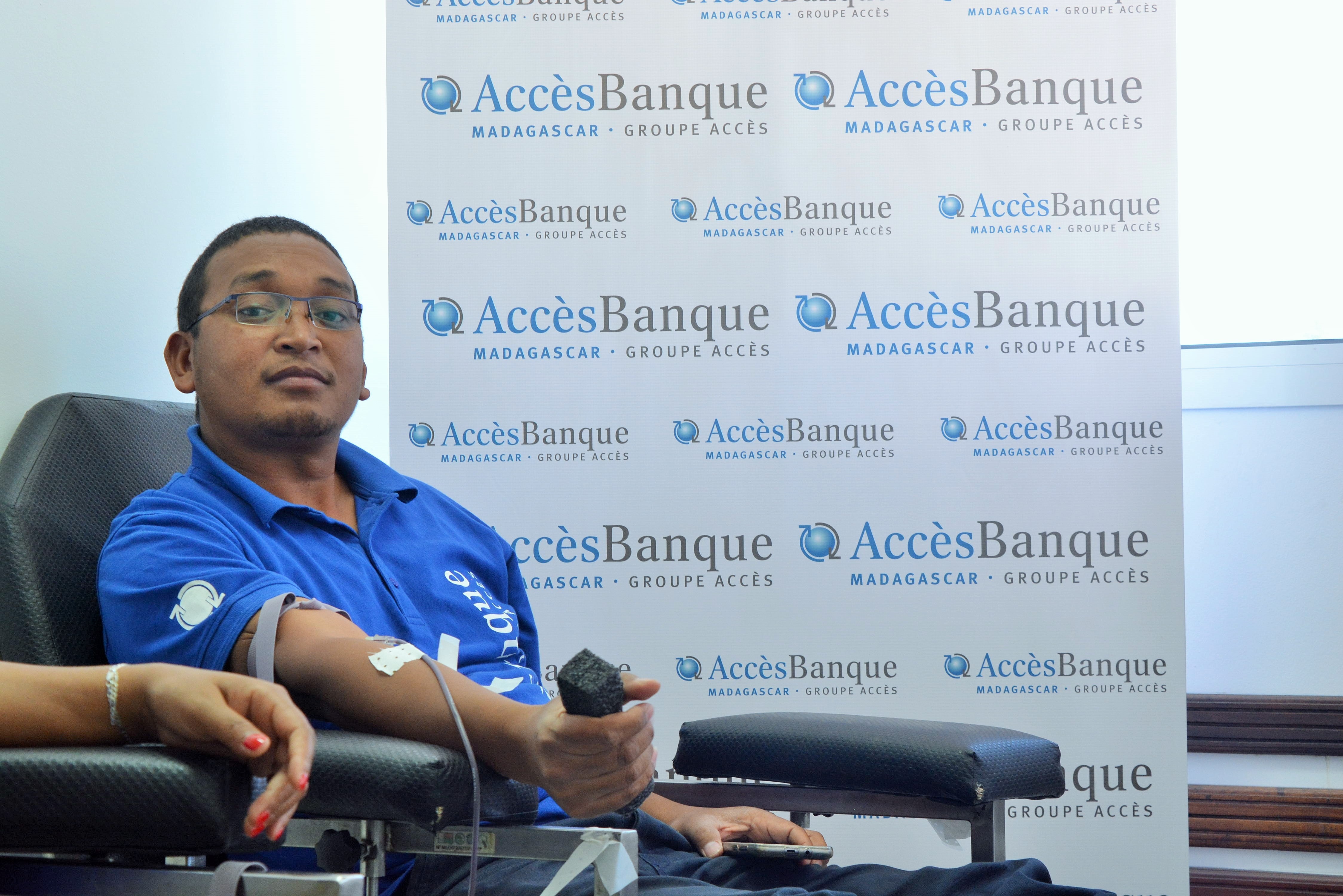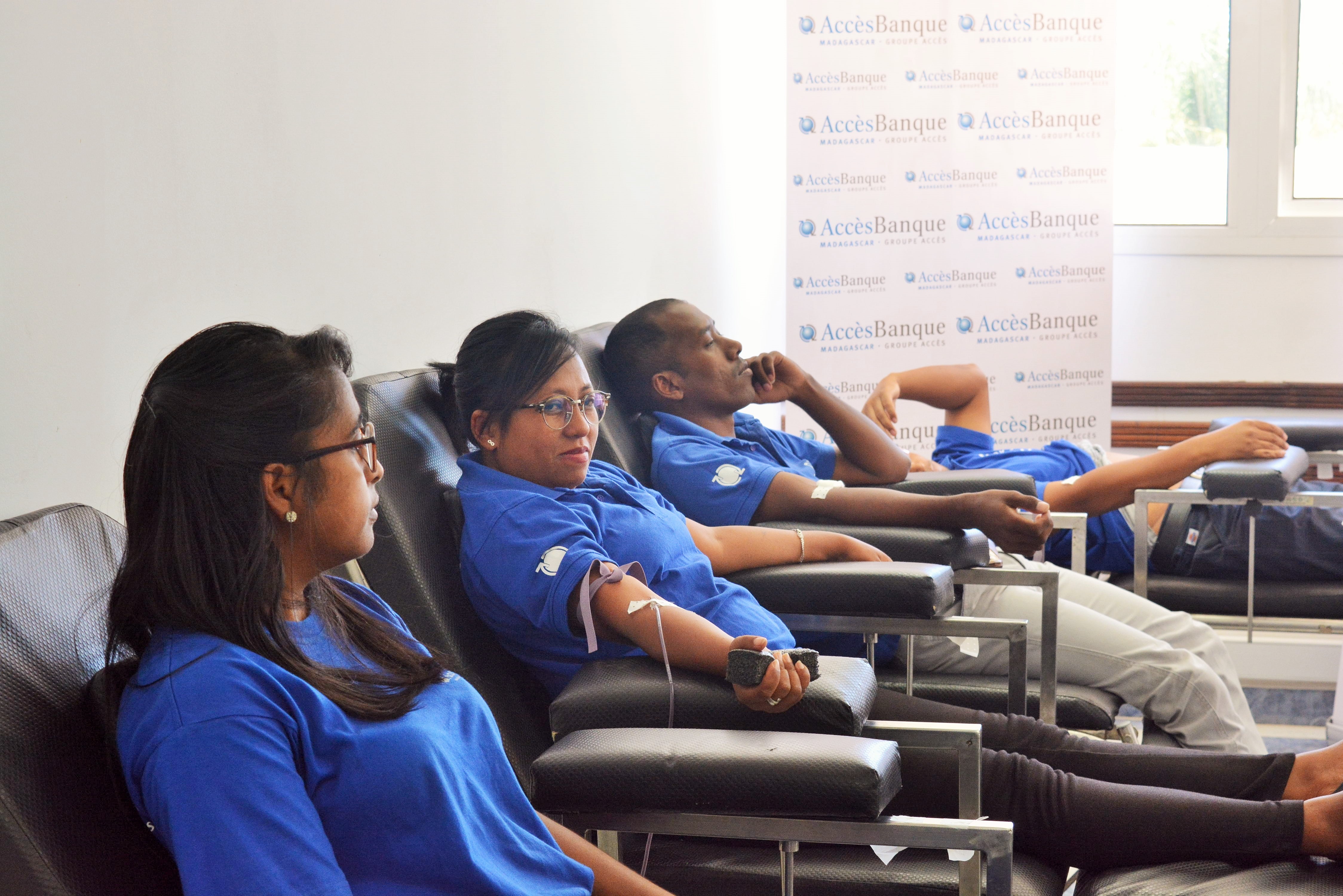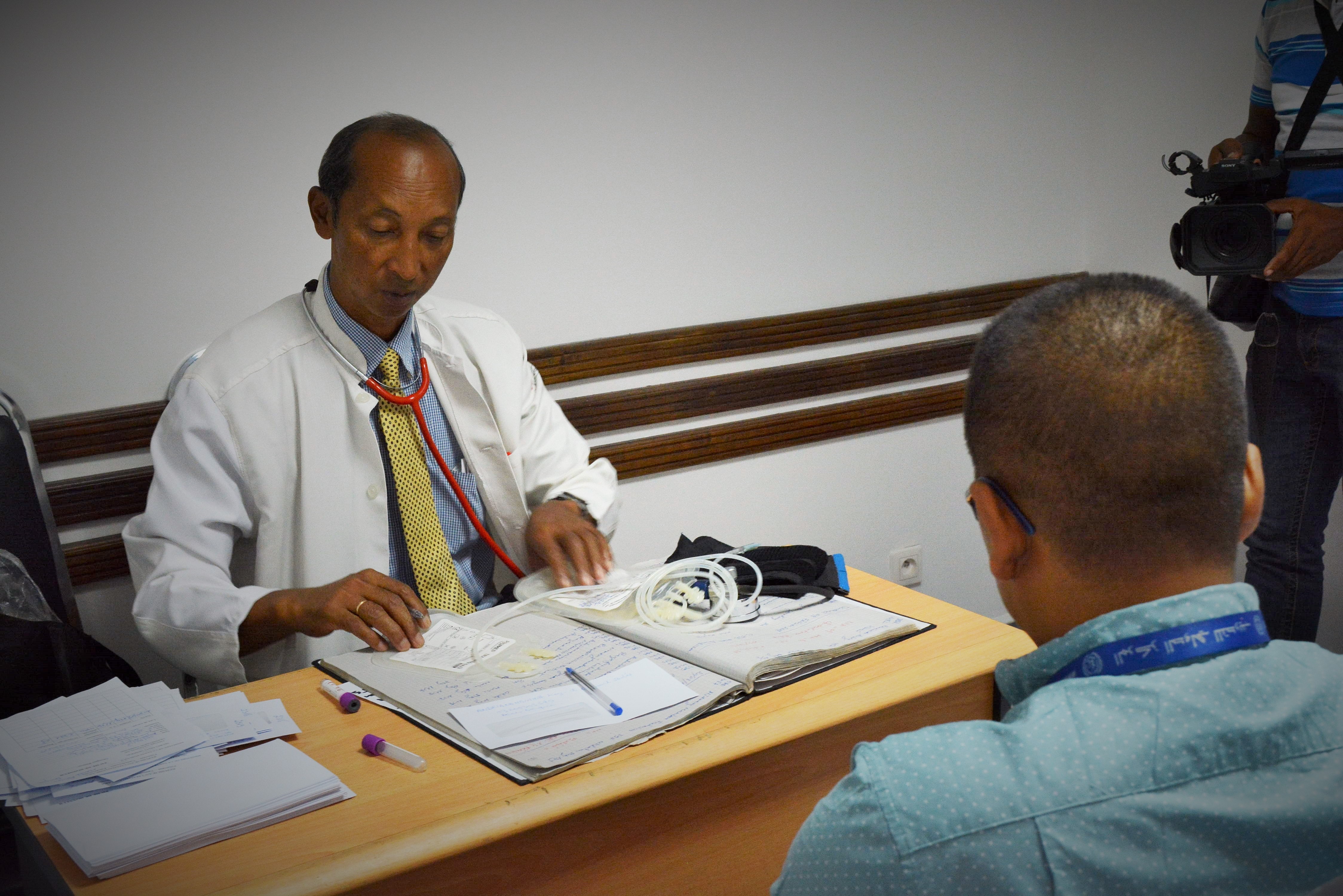 Some photos taken in Antananarivo during the blood donation campaign